Have questions that you've always wanted to ask?
Want to tackle the Talmud in the original?
Can't find the right class for you?
Sign up for one-on-one learning. This is a unique opportunity to explore new concepts and to learn whatever it is that interests you most in Judaism at a weekly time that works exclusively for you. To set up your personalized study program, contact us and tell us what you're looking for. If a phone study partner is what your looking for, we can help with that, too!
LUNCH 'N LEARN:
You take time out of your busy work week for exercise to keep your body healthy. Take some time out for learning to keep your soul healthy, too! Let us bring some of the timeless lessons of Torah and Jewish wisdom to your office. Take an hour, have a bite of lunch, and dig into a discussion of Jewish wisdom for the business world. Tuesday's from 12:00-1:00 at the GJE Center.
WOMEN'S TORAH CLASS:
Bruchy gives a Jewish wisdom text (Torah, Mussar, etc.) class every Thursday at 10:30 AM at the GJE Center. All are welcome to join, no weekly commitments necessary, just come if/when you can. There are so many beautiful lessons we can learn that are relevant to our everyday lives. Please join!
HEBREW READING CRASH COURSE:
The Gardens Jewish Experience has teamed up with the National Jewish Outreach Program (NJOP), a pioneer and leader in Jewish education, to offer you this signature crash course. Participants in the free Hebrew Reading Crash Course will learn to read Hebrew in five, 1 and 1/2 hour weekly sessions. Designed for Jews with little or no background in Hebrew, it concentrates on teaching the Hebrew alphabet and reading skills. Each participant will receive a free copy of NJOP's
Reishith Binah
Hebrew primer.
Contact us.
CRASH COURSE in JEWISH HISTORY:
You'll learn four thousand years of Jewish history in this free, five part lecture series. Crash Course in Jewish History participants receive NJOP's Companion Guide to Jewish History and timelines to help them follow the key dates and events that have shaped both Jewish and world history. This survey course enables participants to develop an appreciation for the richness of their Jewish heritage throughout the millennia, and will inspire interest in further exploration of their own Jewish experience.
Contact us
.
CRASH COURSE in BASIC JUDAISM:
In this free, five part crash course, participants will explore: Belief in G-d, Prayer, Shabbat, Jewish Observance, and Sexuality. Participants will learn the basics of Judaism and encounter thought-provoking ideas that are sure to enhance their understanding and appreciation of the depth and breadth of Judaism.
Contact us
.
POWER OF SPEECH:
In this 3-part series, participants will explore the ethics of speech. This workshop is perfect for a group of people looking to delve into study that is mystical, deep, and very practical. Contact us.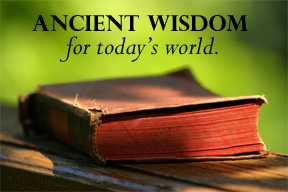 WEEKLY CLASSES:
Rabbi Moshe Cheplowitz's weekly Torah class meets on Tuesday

s @ 2:00 pm
at the Mirasol Country Club library.
Contact us
for details. (During "season")
Rabbi Cheplowitz's study group meets on Thursdays @ 8:00 pm at 180 Bent Tree Drive in Palm Beach Gardens. Join us as we delve into the classic mussar text, "Duties of the Heart," a deep and comprehensive exploration in ethics and philosophy.
We have brought in and are always looking to bring dynamic and diverse speakers to share with our community. If you have an idea that you wish to present or you would like to sponsor a special lecture event, please
contact us
.
BUY YOUR TICKETS NOW: 7th Annual Women's Day of Wisdom- Sunday, February 3rd from 11:30-3:00 at the Meyer Academy in Palm Beach Gardens.
Women enjoy a day for yourself! Ruchi Koval, the featured speaker is a dynamic and engaging. There will be a delicious kosher lunch that you can enjoy while socializing with friends. Auction benefits the Israel trips for moms. To RSVP and purchase a ticket, Click HERE
Your place. Your friends. Your Jewish experience.
THE CHALLAH CLUB: Join your friends and other Jewish women to knead, braid and socialize. This is for experienced bakers as well as those who are totally new to making challah-come have a great time and have your home filled with the delicious smell of challah. Cost: $10
Contact us
filled to find out when the next Challah Club will take place.
JEWISH WOMEN of the GARDENS:
Join us for fun ladies' night out social events. This is a great opportunity to meet other Jewish women in your community, kick back, relax, and enjoy!
Contact us
to be placed on the list to receive invitations.
JWRP WOMEN'S ISRAEL TRIP:
In partnership with the Jewish Women's Renaissance Project, the Gardens Jewish Experience has been privileged to take groups of women on an amazing trip to Israel in the summer's of 2011, 2012, 2013, 2014, 2015, 2016, 2017 & 2018.
We are taking another group
November
18- November 25 2019. Click here for details about this year's trip and click for the application.
(Back to the top of this page)
Shabbat and Holidays
Enjoy an uplifting Shabbat experience in a warm, welcoming environment. Friday night dinner, Shabbat morning services, kiddush and lunch - every week! Hospitality is available - just ask. Contact us for this week's details.
More info about Services/Minyan HERE:
FAMILY FRIDAY NIGHT DINNER:
Join us every other month for a fun and themed Friday night dinner. One month it can be Israeli Style, another month Italian Style and yet another month it can be Moroccan Style. What will the next one be? Contact us to find out when and what theme will it be this time around.
SHABBATON'S & SATURDAY NIGHT TRIPS:
(Back to the top of this page)
Family Fun
BACK TO SCHOOL BBQ:
ICE SKATING:
DAY IN MIAMI:
CHANUKAH CARNIVAL:
PURIM PARTY:
FAMILY CHALLAH BAKE:
PRE-PASSOVER FAMILY FUN DAY:
SPRING TRAINING BASEBALL GAME: